When attempting to achieve a more respectable roster of fragrances, it would do you some good to follow these important steps:

1) Dispose of every can or bottle of 'body spray' that you, or any one that you associate with, may possess. NOW!

2) Keep your mouth closed and your mind open.

3) Take a look at these sure-fire recommendations.

4) Repeat.



Annick Goutal Eau d'Hadrian, $113.00, fragrancenet.com
Considered a staple of the warm weather months, Goutal is a very classic, citrus scent that contains hints of Sicilian lemon, cypress, grapefruit and citron. A very exquisite, yet casual, fragrance that should be used when trying to make a statement.
Hermes D'Orange Verte, $46.00, fragrancenet.com
First launched in 1979, D'Orange Verte has managed to carve a niche for itself with very minimal tones of citrus fruit and heady greens. This scent is perfect for days when a more subtle aroma is needed.
YSL L'Homme by Yves Saint Laurent, $79.50, ysl-parfums.com
An absolute favorite in my book, L'Homme has all the makings of a top-notch scent with elements of both floral fragrances and sandalwood. Lasting about 8 to 10 hours, this particular scent is perfect for everyday use.
L'Eau D'Issey by Issey Miyake, $70.00, fragrancenet.com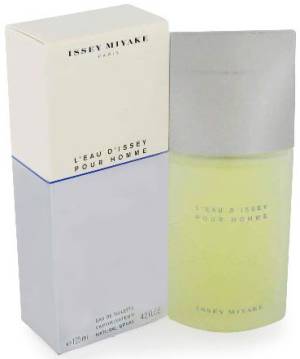 Designed in 1994, D'Issey is meant more for an evening fragrance than anything else. It contains high citrus and spice notes with hints of musk, amber and woods; including a scent life of about 6-10 hours.
Armani by Giorgio Armani, $67.00, armani.com
Considered a throwback, of sorts, Armani possesses a very complex scent that comprised of everything from lemons, oranges and bergamot to clove, coriander and nutmeg. Even though it was developed back in 1984, Armani still has the ability to compete with the products of today almost 25 years after its creation.
BJW